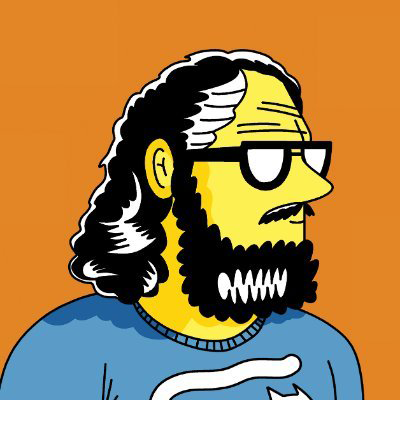 Brian "Box" Brown
Cartoonist Brian "Box" Brown has been following the rocky road of cannabis from prohibition through legalization—and educating us along the way. Brian is GRAV's® current Featured Artist, so read on to learn more about his work and our newest collaboration!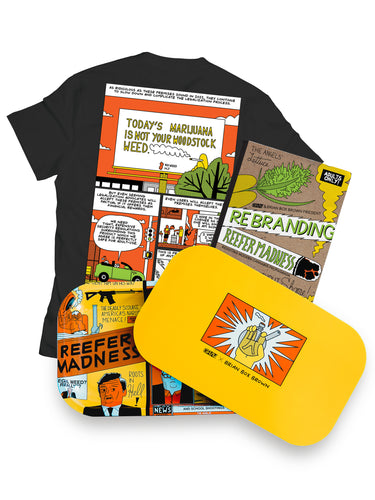 GRAV x Box Brown Bundle
$45.99
Join the campaign to rebrand Reefer Madness with the Box Brown Bundle! This bundle includes a t-shirt, rolling tray, and zine, all featuring the iconic artwork of artist Box Brown. Box Brown and GRAV collaboration is the perfect way to show your support for the fight against the lies and propaganda spread by anti-cannabis politicians and pundits.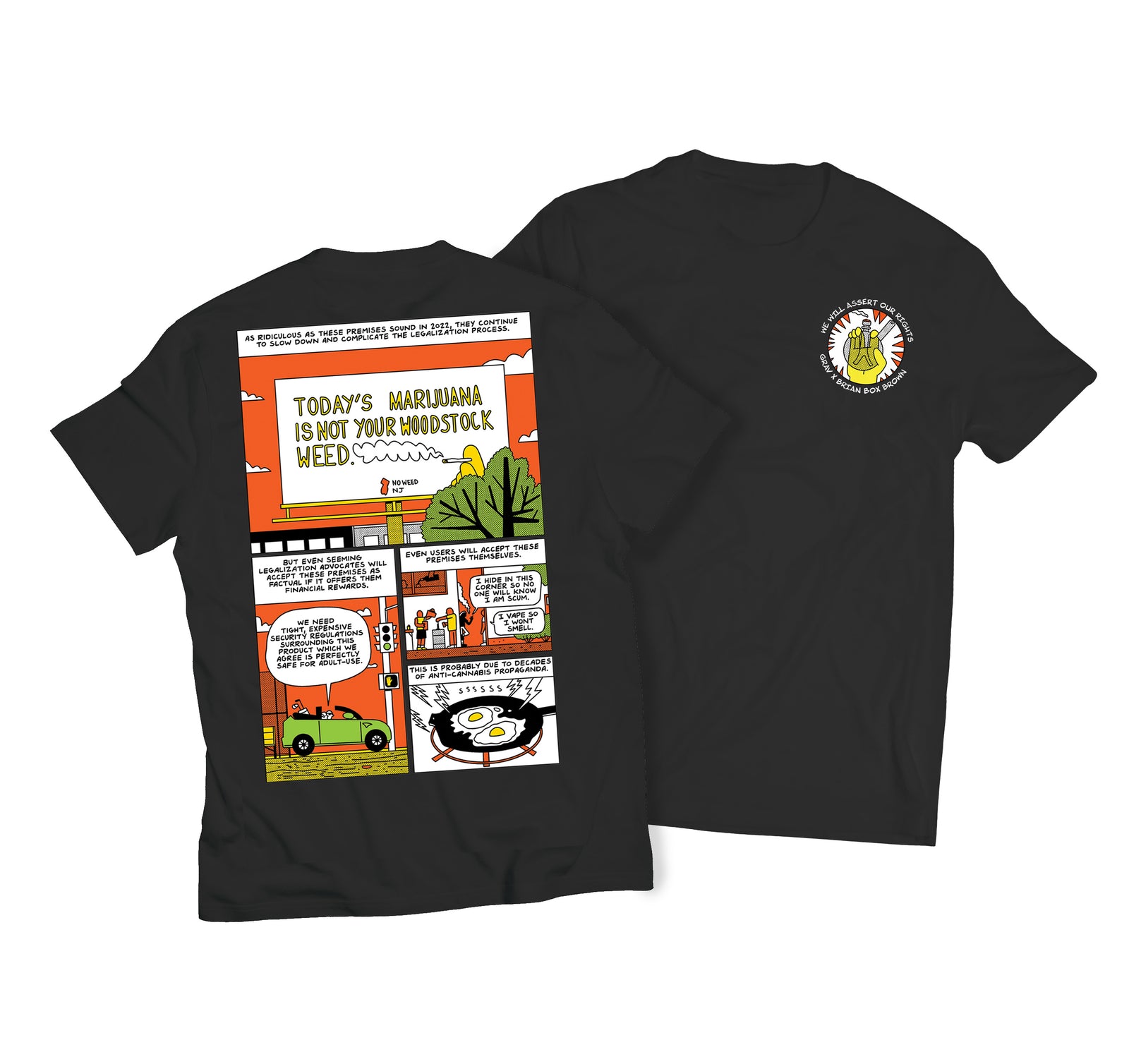 GRAV x Box Brown Reefer Madness T-Shirt
$39.99
This limited edition tee features bold zine images on the back and a collab logo on the front. Perfect for the rebellious cannabis lover.
Buy Now