GRAV® 14mm Phoenix 90° Ash Catcher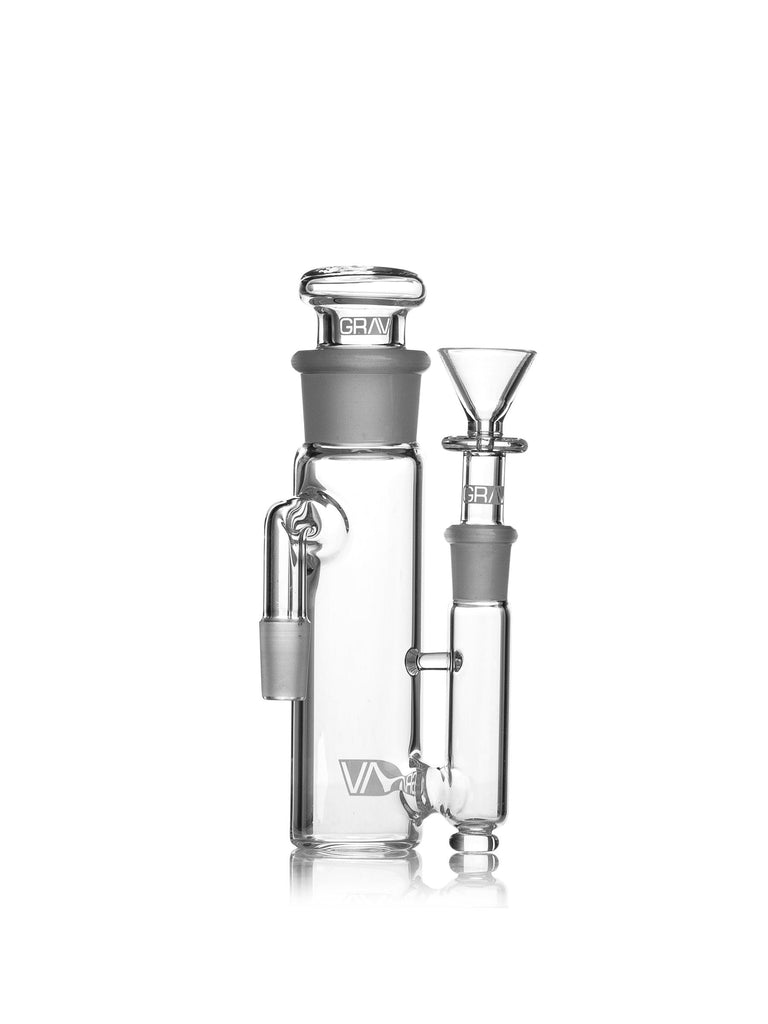 GRAV® 14mm Phoenix 90° Ash Catcher
6 MONTH REPLACEMENTS(No matter where you buy)

FREE SHIPPING ON ORDERS $100+

THE HIGHEST QUALITY QUARTZ AND BORO GLASS

EARN LOYALTY POINTS ON EVERY ORDER
PRODUCT DETAILS
Upgrade your arsenal with the GRAV® 14mm Phoenix 90° Ash Catcher.

This bong attachment is a triple threat:

- It keeps your water pipe clean longer by collecting ash, debris, and buildup.
- The chamber is large enough for ice and/or cold water to super-cool your hits.
- The extra filtration and cooling will mellow the burn, so you'll taste all those beautiful terpenes in your flower.

Remove the glass lid to add about 1.5" of cold water, crushed ice, or small cubes. As smoke moves through the ash catcher, it will cool down and release resin and tar before it even reaches your bong.

To clear your water pipe, you can just lift the ash catcher lid instead of pulling the bowl. Same result without burning your fingers.

When you're done, all that gunk will be collected in the ash catcher, leaving your favorite bong pretty damn clean. Put the attachment in a zipper bag with some isopropyl alcohol and coarse kosher salt; then give it some gentle shakes to bring it back to "like new."

The 14mm Phoenix Ash Catcher is made of thick, durable borosilicate. Its 90° arm makes it compatible with any sturdy straight-base water pipe with a 14mm female joint. We love it with GRAV® pieces like the Medium Upright Bubbler, Clear Coil Showerhead Water Pipe, and Helix Straight Base.

Comes with a GRAV® 14mm Funnel Bowl.

- Compatible with any straight base water pipe with 14mm female joint
- Keep resin, ash, and gunk out of your bong
- Add water and ice for extra cooling
- Super smooth, delicious hits
- Easy-to-clean design
- Includes a GRAV® 14mm Funnel Bowl
SPECIFICATIONS
Designed by: Dave Daily
Height -mm: 178
Joint: 14mm Male & 14mm Female
Length -mm: 102
Main material: Borosilicate
Use with: Flower
Width -mm: 102