GRAV® Large, Clear Beaker Base Water Pipe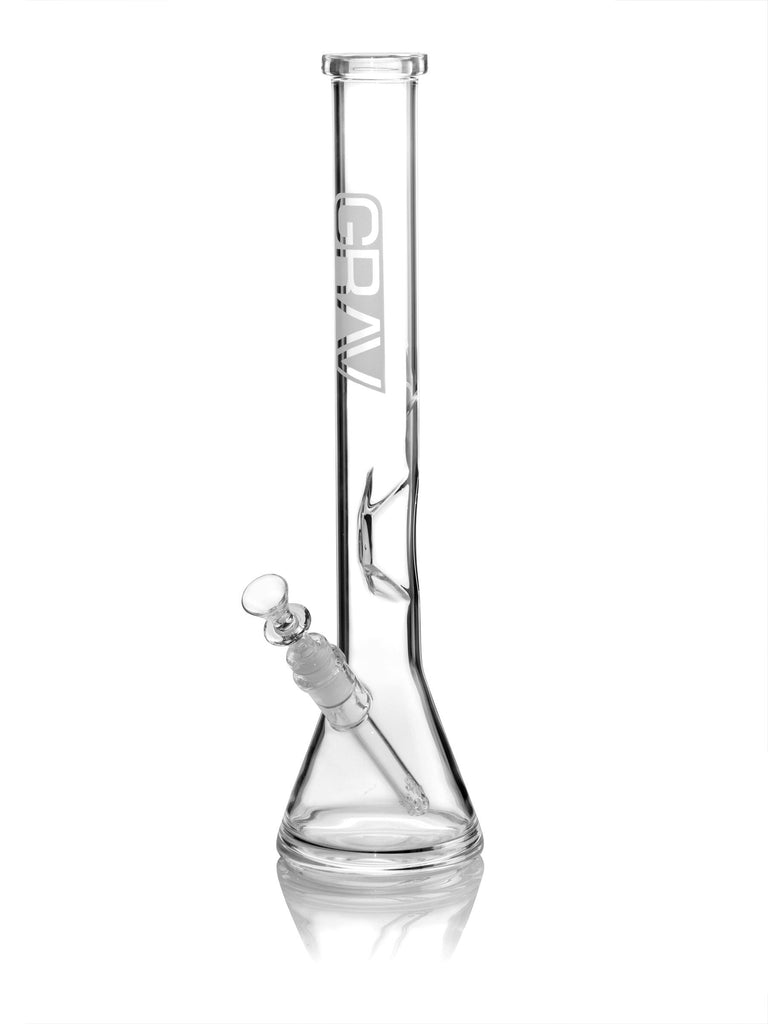 GRAV® Large, Clear Beaker Base Water Pipe
6 MONTH REPLACEMENTS(No matter where you buy)

FREE SHIPPING ON ORDERS $100+

THE HIGHEST QUALITY QUARTZ AND BORO GLASS

EARN LOYALTY POINTS ON EVERY ORDER
PRODUCT DETAILS
You like. big. beakers and you cannot lie.

And you're gonna LOVE the GRAV® Large Beaker Base Water Pipe - Clear.

The beaker may be the quintessential bong shape. The wider base adds more stability than a straight tube bong—crucial if you want to customize your setup with an ash catcher or dropdown. Plus, it creates a larger chamber for building bigger hits.

A 45° fission downstem is dotted with holes all around for smooth, even pulls. And it's removable, so you can have it cleaned up and ready to go in just a few seconds.

In the tube, a geometric pinch acts as an ice catcher for extra cooling, and helps blockade water to keep your mouthpiece dry.

This large beaker bong is made with premium borosilicate for durability and a long life. And standing tall at 16.5", it will be your coffee table's new BFF. You're all going to be very happy together.

Comes with a GRAV® 14mm Funnel Bowl.

- 45° removable fission downstem
- Geometric pinch acts as splash guard and ice catcher
- Includes a 14mm Funnel Bowl

SPECIFICATIONS
Designed by: Stephan Peirce
Height -mm: 457
Joint: 14mm Female
Length -mm: 152
Main material: Borosilicate
Use with: Flower
Width -mm: 152