Helix™ Clear Beaker Base Water Pipe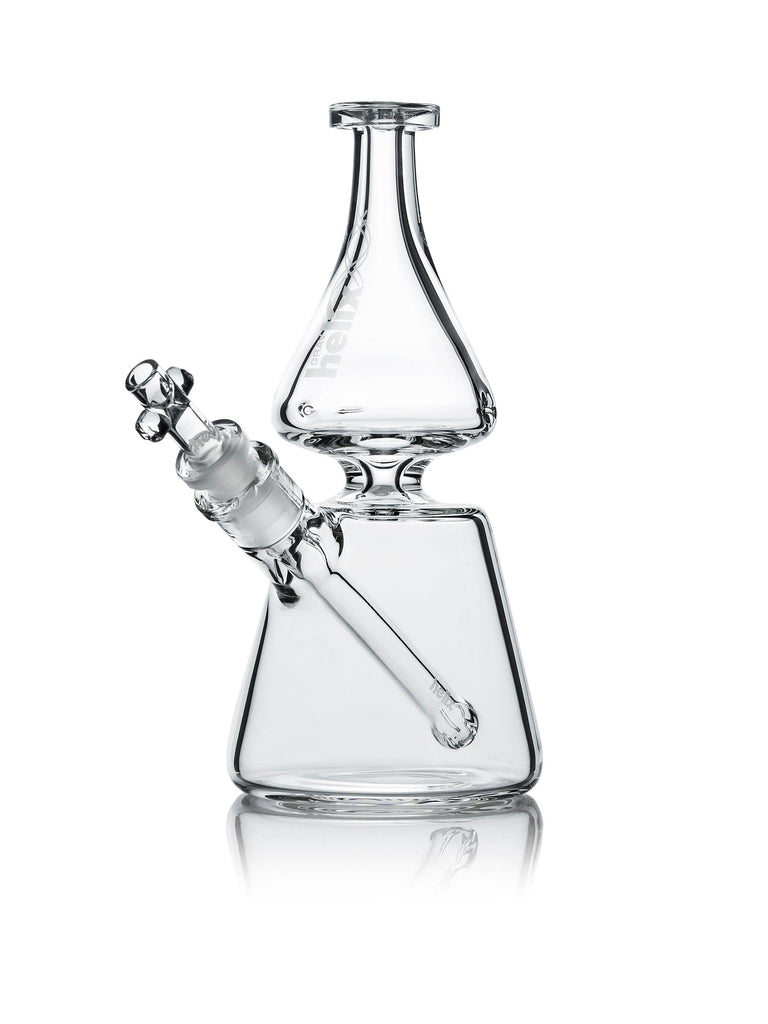 Helix™ Clear Beaker Base Water Pipe
6 MONTH REPLACEMENTS(No matter where you buy)

FREE SHIPPING ON ORDERS $100+

THE HIGHEST QUALITY QUARTZ AND BORO GLASS

EARN LOYALTY POINTS ON EVERY ORDER
PRODUCT DETAILS
The Helix™ Beaker Base Water Pipe is the bong that will make the rest of your collection jealous.

Mixing water filtration and the spinning action of the Venturi mouthpiece, you'd be hard pressed to find a cooler or smoother draw.

A removable showerhead downstem delivers smoke through the water at the beaker's base. When you clear it, three air intake holes in the upper Venturi chamber cool and spin smoke in a visible vortex. All that aeration makes inhales practically effortless. You won't even realize how much smoke you've sipped until you exhale.

Between the base and the Venturi chamber, a narrow restriction provides a natural grip. Made on heavy duty 60mm borosilicate tubing, this is one hefty smoke delivery system.

The Helix™ comes with a 14mm Helix™ Taster® Bowl. Using a small bowl with this bong ensures an ultra fresh hit each time while preventing waste. But if you want to pack something bigger, you can sub out any 14mm male bowl.

When you have the Helix™ beaker bong in your collection, everything else becomes a dust catcher.

- Venturi chamber mouthpiece with 3 air intake holes to whirl and cool smoke
- Creates a visible smoke tornado
- Removable showerhead downstem
- Includes 14mm Helix™ Taster® Bowl

SPECIFICATIONS
Designed by: Stephan Peirce
Height -mm: 305
Joint: 14mm Female
Length -mm: 152
Main material: Borosilicate
Use with: Flower
Width -mm: 152