GRAV® Fill-Your-Own Glass Joints 56 Party Pack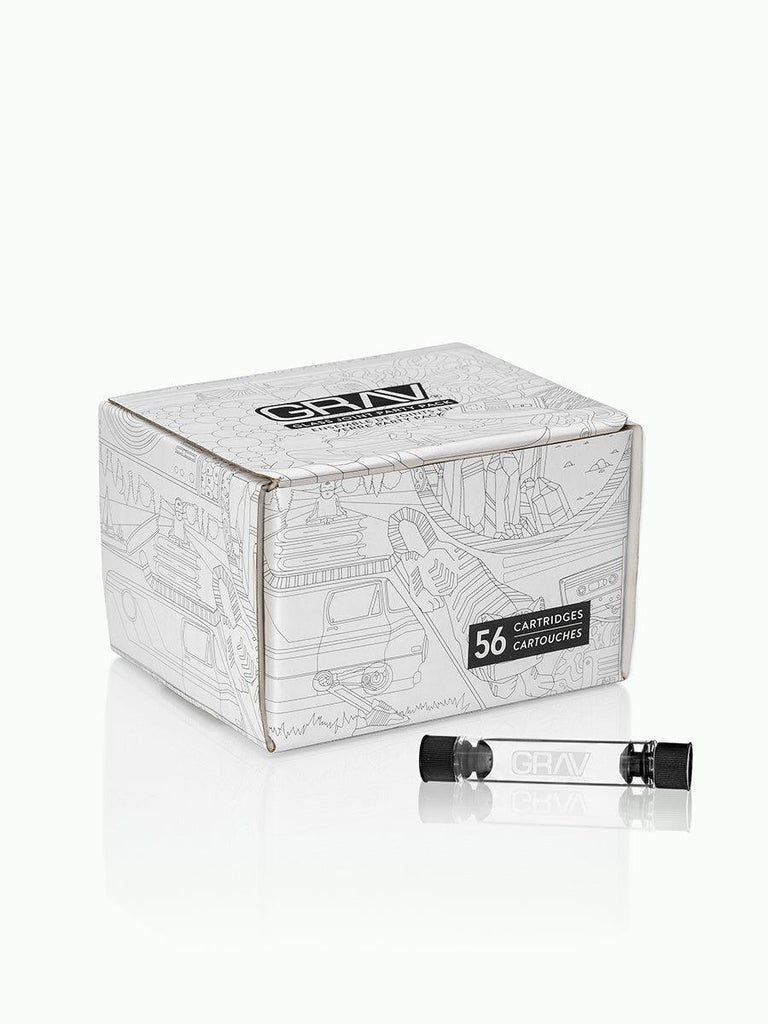 GRAV® Fill-Your-Own Glass Joints 56 Party Pack
6 MONTH REPLACEMENTS(No matter where you buy)

FREE SHIPPING ON ORDERS $100+

THE HIGHEST QUALITY QUARTZ AND BORO GLASS

EARN LOYALTY POINTS ON EVERY ORDER
PRODUCT DETAILS
The perfect party favor doesn't exi...

Well, maybe it does. 
This pack of 56 glass joints is a party in a box. Each fillable cartridge comes with caps on both ends. So they can be filled up with flower and set aside until it's time to smoke. Hosts can toss them in a bowl for a serve-yourself cannabis party. Or they can fill each cartridge with a different strain for a group tasting sesh.
- Each glass joint holds 0.5 grams of flower
- Box contains 56 double-capped glass joints. When packed, 56 joints will hold 1 ounce of flower.
- Mouthpieces and pop-tube not included.
SPECIFICATIONS
Designed by: David Daily
Main material: Borosilicate
Use with: Flower