GRAV® STAX® Big Beaker Bundle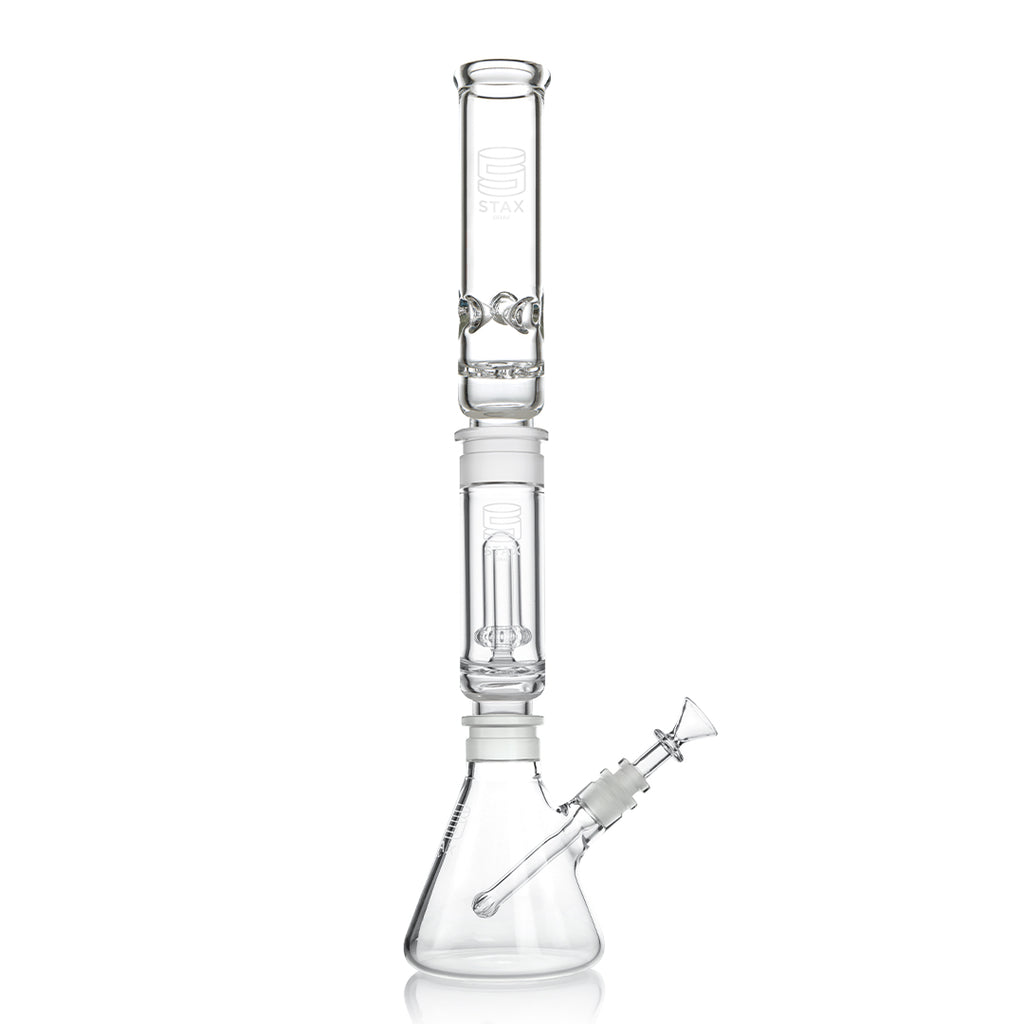 GRAV® STAX® Big Beaker Bundle
Free Shipping on orders $100+
Most Trusted Name in Glass
Earn Loyalty/Reward points on every purchase
PRODUCT DETAILS
This STAX Beaker combination makes a stellar percolated Beaker bong with heavy filtration and big milky hits.
The Beaker base has a showerhead downstem that diffuses smoke through water and can be removed for easy cleaning. In addition, the beaker base comes with a 14mm STAX® Funnel Bowl and can accommodate any STAX® percolator or mouthpiece.
The Circle perc lets smoke travel up the central stem before being forced through a ring of glass slits and diffused in water. The circle perc can accommodate any STAX® base, mouthpiece, or perc and works best with approximately 2" of water.
The STAX® Triple Pinch Mouthpiece is 9" tall and made on 44mm tubing. Its three glass pinches hold ice in place to cool smoke as it passes through the mouthpiece, and its 34mm joint can accommodate any STAX® percolator or base.
SPECIFICATIONS
Designed by: GRAV
Main material: Borosilicate
Use with: Flower