GRAV® Small, Clear Beaker Base Water Pipe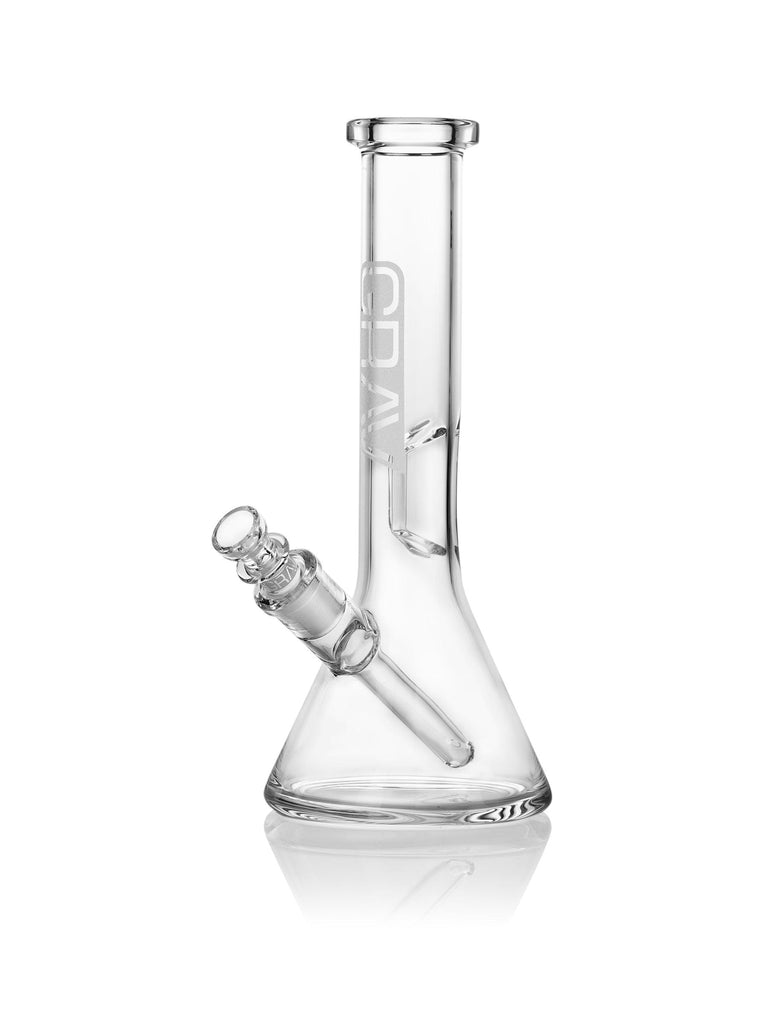 GRAV® Small, Clear Beaker Base Water Pipe
6 MONTH REPLACEMENTS(No matter where you buy)

FREE SHIPPING ON ORDERS $100+

THE HIGHEST QUALITY QUARTZ AND BORO GLASS

EARN LOYALTY POINTS ON EVERY ORDER
PRODUCT DETAILS
The GRAV® Small Beaker Base Water Pipe - Clear is the solo piece for the mad scientist within.

This small beaker bong measures up at 8.25" tall—big enough for serious rips, and small enough that it's easy to tuck away.

The beaker base creates a roomy chamber to fill, while adding stability to the piece. A fixed fission downstem makes pulls smooth and cool with ~1.5" of water. 

In the tube, a geometric pinch serves as an ice catcher to super-chill your hit. Plus, it blocks water from the tube to prevent splashback. The mouthpiece is topped with a thick glass flange that's comfortable for your mouth. And it serves as a hand-stop to help prevent accidental drops.

Pack a bowl of your favorite dry herb and conduct your own experiments in greenery. You just might be surprised by the power in this small take on the classic beaker bong. 

Looking for something a little bigger? This glass beaker is also available in Medium (12.25") and Large (16.5"). 

Comes with a GRAV® 14mm Cup Bowl.

- 8.25" glass beaker bong
- 45° fixed fission downstem
- Geometric pinch acts as splash guard and ice catcher
- Made from high-quality 4mm borosilicate stock tubing
- Includes GRAV® 14mm Cup Bowl

SPECIFICATIONS
Designed by: Stephan Peirce
Height -mm: 229
Joint: 14mm Female
Length -mm: 152
Main material: Borosilicate
Use with: Flower
Width -mm: 152