GRAV® Medium, Clear Straight Base w/ Disc Water Pipe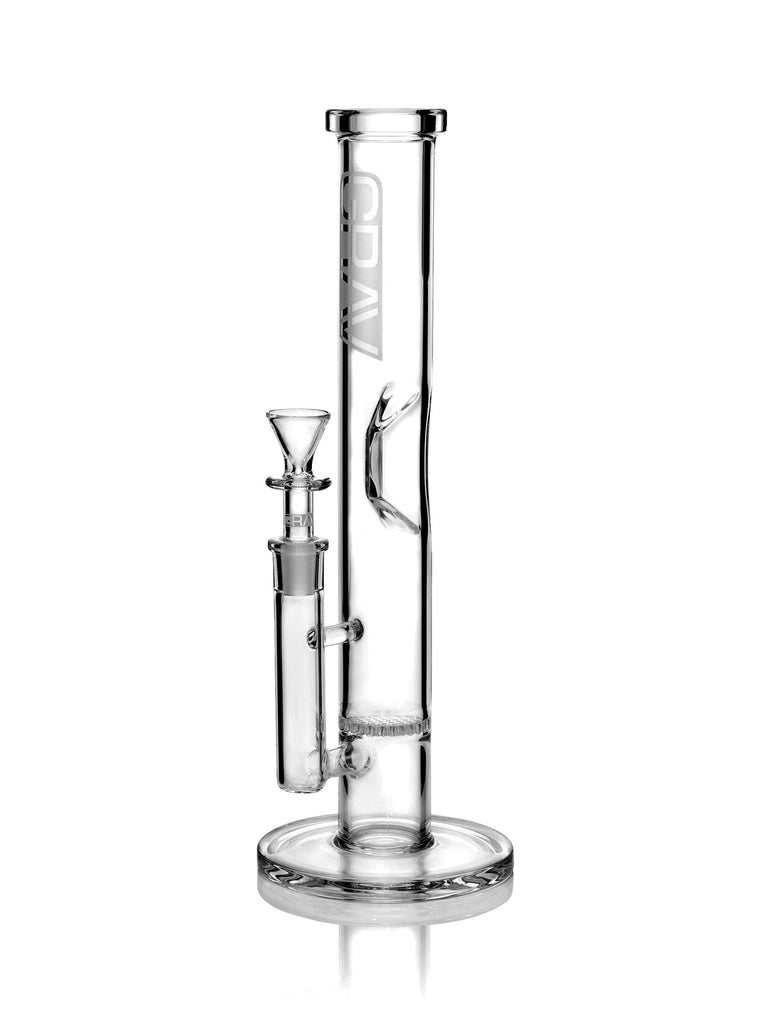 GRAV® Medium, Clear Straight Base w/ Disc Water Pipe
6 MONTH REPLACEMENTS(No matter where you buy)

FREE SHIPPING ON ORDERS $100+

THE HIGHEST QUALITY QUARTZ AND BORO GLASS

EARN LOYALTY POINTS ON EVERY ORDER
PRODUCT DETAILS
The GRAV® Medium Straight Base Water Pipe w/ Disc Perc - Clear is a classic tube bong with a little extra sweetness.

A disc-shaped honeycomb perc pulls smoke through a lattice of tight restrictions to aerate and cool your hit. In the tube, a geometric pinch can serve as an ice catcher for even more chilling—plus it acts as a splash guard to keep bong water away from the mouthpiece.

Add about 1.5" of water to the tube—just past the perc—for best results.

This medium water pipe is minimalist and clean, blown from crystal clear borosilicate glass. At 12.25" tall, it's a premium tabletop bong with a round base for stability and sturdiness. Keep it on your coffee table for quick access to smoke as smooth as honey.

Comes with a GRAV® 14mm Funnel Bowl.

- Classic straight tube bong
- Honeycomb perc forces smoke through a mesh of tight restrictions for filtration and cooling
- Geometric pinch acts as an ice catcher and splash guard
- Includes 14mm Funnel Bowl

SPECIFICATIONS
Designed by: Stephan Peirce
Height -mm: 356
Joint: 14mm Female
Length -mm: 152
Main material: Borosilicate
Use with: Flower
Width -mm: 152